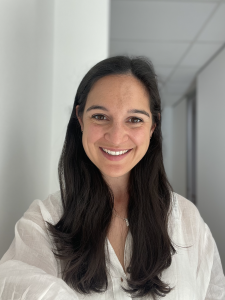 Alyce is a Northern Beaches local, mum to Huxley and has a passion for wholefood nutrition and herbal medicine. Alyce is a degree qualified Naturopath (BHs Naturopathy) and founder of AHARA HEALTH. It was her dream to encourage others to use food as medicine, support health and boost wellbeing and vitality. Alyce believes that good health starts with good food and it is the most important building block for wellness.
Alyce's passion for food started long before she started studying, growing up in a large Italian family, food was always the centre of the family – Bringing people together, sharing stories and laugher over homegrown vegetables. Today this love for food continues, Alyce loves to share delicious and healthy recipes while encouraging others to support their health and wellness with wholefood nutrition.
Before creating AHARA HEALTH, Alyce managed the local health food store and spent time in one of her favourite rolls, as The Healthy Chef Naturopath – all of which helped to feed her love for food and nutritional medicine.
When Alyce is away from the clinic you can find her strolling through the local produce markets, playing down the beach with Huxley,  or in the kitchen creating something delicious to share.
Alyce's area of interest includes:
Womens health – all aspects to supporting healthy women
Preconception care
Pregnancy, fertility and postpartum care
Food as medicine: using food to nourish the body and mind. General wholefood nutrition, using food to feel happy and well, specific diets including gluten free, diary free, AIP…
Stress and anxiety support
Female hormones and associated conditions: PCOS, Endometriosis, painful periods, irregular cycles
Qualifications:
ANTA member: 9622
Bachelor Health Science Naturopathy. Endeavour College Sydney
Advance Diploma Naturopathy. Australasian College of Natural Therapies
Certificate Fertility Pregnancy and Lactation. Cadence Health
Current Australian First aid and CPR certification
To find out more about Alyce email alyce@aharahealth.com.au or follow the link to book your individual appointment today.
Alyce currently sees clients Monday, Tuesday and Saturday