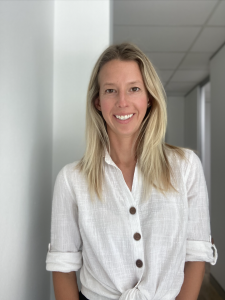 Tamara is passionate about the science of natural health care. Tamara studied a Bachelor of Science at the University of Sydney after high school and quickly fell in love with biology and botany. She spent her twenties becoming increasingly interested in all things health and wellbeing which led her to study Western Herbal Medicine (Advanced Diploma) in 2017.
​Tamara believes that by making small and consistent changes we can constantly fine tune our health for ultimate vitality. Her practice style is relaxed and compassionate and she has a particular interest in how our tribal ancestors lived, how this differs to our modern lifestyle and the impact of this on our biology and health. For this reason, her practice draws on ancient knowledge paired with the latest scientific research to create diet and lifestyle plans and herbal treatment formulas to help support and improve all systems in the body.
Herbalism is a holistic form of medicine which aims to not only address symptoms but also address the underlying causes of a condition or disease. Furthermore, herbal medicine can be used to support the body (and in turn the mind) through challenging times of high stress or depletion. Herbal medicine can also work well in conjunction with orthodox medicine and Tamara will happily work alongside your doctor and other natural healthcare practitioners to ensure you are receiving a safe and streamlined treatment.
Tamara's key areas of interest include pregnancy and post-natal care, herbal medicine for common childhood illnesses, combating injury inflammation and stress and adrenal support.
Qualifications:
Adv Dip Western Herbal Medicine 2017
Tamara is currently consulting from the AHARA HEALTH clinic on Fridays, follow the link HERE to book in your consultation